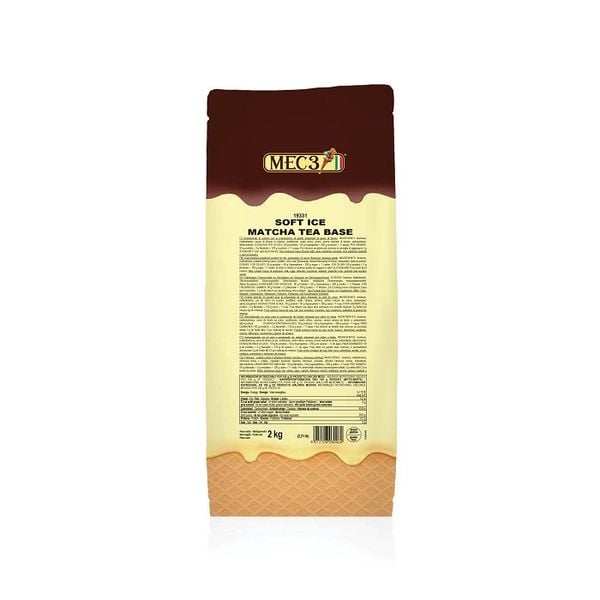 Applicants
Characteristics
Gelato Soft International is the new line finalized by MEC3's research and development department for creating a delicious business.
6 complete products for preparing tasty gelato soft, by just adding water, the ingredients are already dosed and balanced for obtaining an excellent product, reducing the preparation time and maintaining maximum quality. Carefully selected raw materials in a Soft product not only in consistency but also in price. A line designed for expressing all its shapes, flavours and combinations paying particular attention to the market demands and our customers' requirements.
Creative, profitable and easy to use: this is the recipe for success of gelato Soft. It's a rapidly expanding trend and a truly successful business project both as an expansion of the traditional gelato shop or as a separate business.
Fresh, delicious and practical, Soft will never be the same with the Gelato Soft International by MEC3.
Manufacturer Introduction
For over thirty-five years, MEC3 has been an example of excellence, audacity, creativity and continuous research in the universe of ingredients and semi-finished products for artisan gelato and pastry making. Years of study and experimentation, to offer products that are always innovative and original, but always in the sign of craftsmanship, have made MEC3 the world leader and trendsetter in the reference market. A virtuous example of made in Italy.