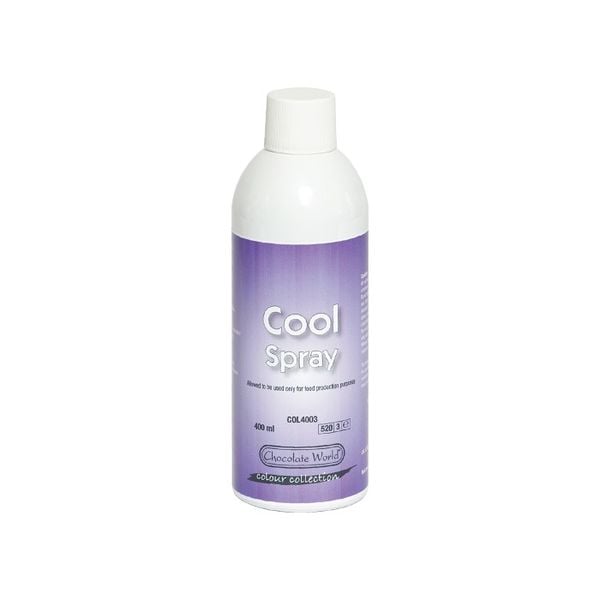 Application
Spray directly onto the area of liquid chocolate or sugar for instant cooling and solidification.
Characteristics
Used for rapidly cooling-down pieces made of chocolate or sugar
Lowers surface temperature to below 0 degrees
Non flammable
Leaves no residue
Extendable tube for exact spray location
Contents 400ml
Avoid contact with eyes and fingers
Manufacturer Introduction
Chocolate World specializes in manufacturing polycarbonate moulds and equipment for the chocolate industry. Discover the world of Chocolate World to explore the variety of standard sizes and shapes not only for chocolate, but also for ice cream and confectionery.