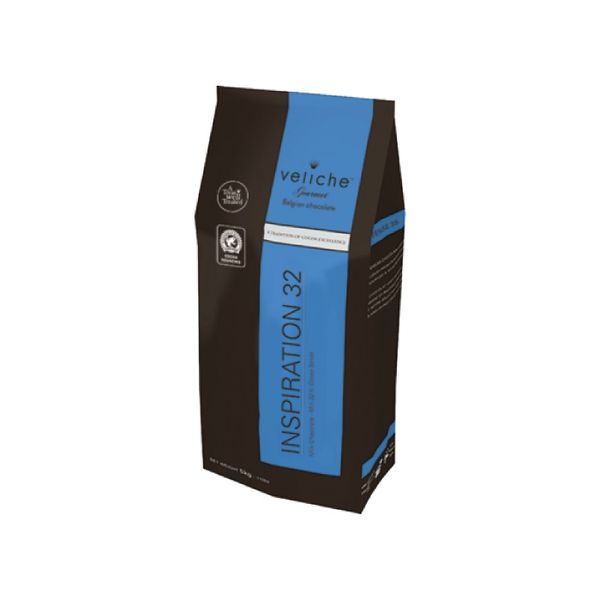 Applicants
Cakes, desserts, ganache, ice cream, mousses, pastries.
Characteristics
A Belgian milk couverture chocolate offering a pronounced milky, sweet and delicate taste.

Inspiration 32 is part of a carefully selected range of couverture chocolates that is suitable for a variety of applications and preparations.
Manufacturer Introduction
Veliche™ Gourmet is a chocolate brand with a strong heritage in producing fine quality chocolate from the Kingdom of Belgium. Rich in character and complex in flavour, yet remarkably workable, Veliche™ Gourmet is dedicated to professional artisans.