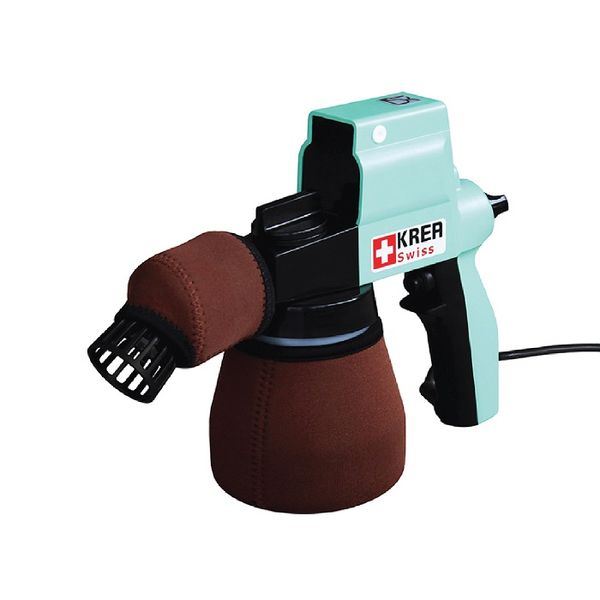 Application
This purpose built handheld electric chocolate sprayer can be used for covering fingerprints/finishing, creating a velvet/frozen effect, prepping moulds, speckling pralines or adding thicker layers to cakes & pastries, etc.
This is a 'must have' tool for any professional chocolatier, artisan or pastry chef.
Characteristics
Solves clogged nozzle issues - the nozzle warmer and insulation avoids the need to reheat with a hot air gun!
Work for up to an hour without needing to reheat the container due to the insulation.
Localised spray pattern- minimal overspray.
Uses only Food Grade materials.
Simple, reliable and easy to use - no compressed air needed.
This reduced power setting also allows you to create wonderful 'velvet' effects without blasting your masterpiece off the table.
It can also be used for working with different materials/temperatures than those recommended such as glazes or other low viscosity materials. Performance and results then will vary.
Manufacturer Introduction
Chocolate World specializes in manufacturing polycarbonate moulds and equipment for the chocolate industry. Discover the world of Chocolate World to explore the variety of standard sizes and shapes not only for chocolate, but also for ice cream and confectionery.