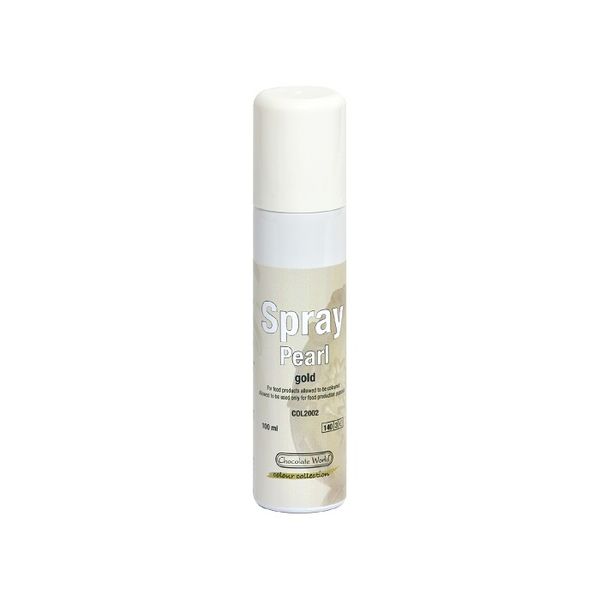 Application
Application on chocolate after moulding.
Store in a cool and dry place.
Perfect for decorative pieces, sugar-based products and almond pastries.
Make sure that the product so that the colour is not too cold or too dry.
Characteristics
Shake well before use. Apply a uniform layer of spray on the surface from a distance of about 200 mm.
Colour intensity you can determine by spraying different layers, pay attention to make short pauses to avoid drip.
After each use, rinses the nozzle with hot water.
Manufacturer Introduction
Chocolate World specializes in manufacturing polycarbonate moulds and equipment for the chocolate industry. Discover the world of Chocolate World to explore the variety of standard sizes and shapes not only for chocolate, but also for ice cream and confectionery.