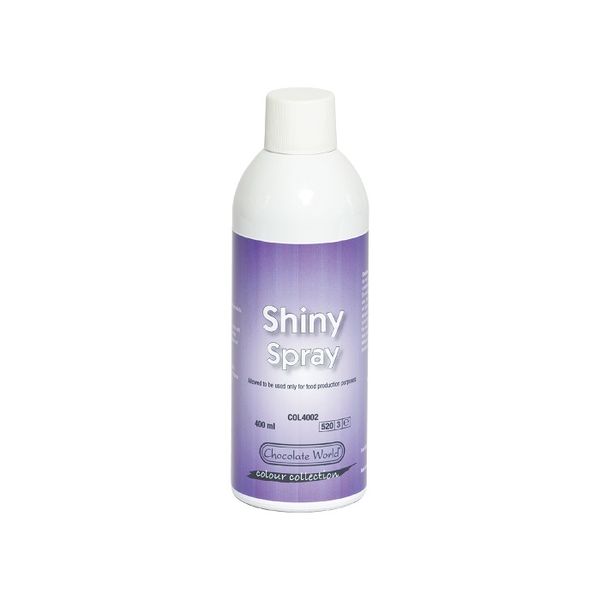 Application
Shiny Spray for Chocolate and Cake Decorating, also known as Shellac, this really is an incredible product. Once you have used it you will not be able to live without it.
Characteristics
An edible varnish that will give you the highest shine and professional finish to your sugarpaste, marzipan or chocolate masterpiece
Use as an added protection to seal in any airbrushed effects, allowing you to continue without smudging your existing work
To seal and protect your creation spray lightly
For a high luster finish for example a car build up a few layers for a high shine
If you are making cake pops, you can spray a few coats of Shiny Spray gradually building up the layers allowing each layer to dry completely before applying the next
Manufacturer Introduction
Chocolate World specializes in manufacturing polycarbonate moulds and equipment for the chocolate industry. Discover the world of Chocolate World to explore the variety of standard sizes and shapes not only for chocolate, but also for ice cream and confectionery.