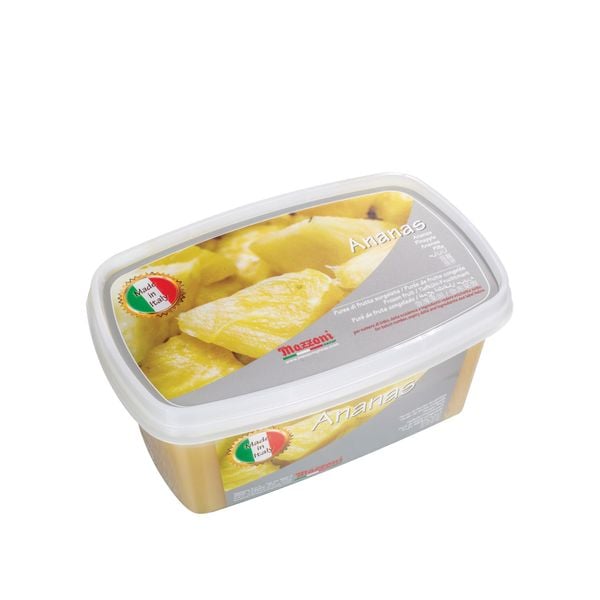 Applicants
Fruit puree can be used to make fruit drinks and to add flavor and color to smoothies, cocktails.
Pastry applications: It can be added to icings, like cream. Or added to a mousse, glaze. Simple syrup, or in a sorbet. The possibilities of its uses is only limited by your imagination.
Characteristics
Fruit Purees also increase shelf life, so say goodbye to the frustration of buying fruit and it only lasts for a couple of days.
Without the addition of colouring, preservatives or artificial flavourings.
The fruit purée is packaged in convenient 1kg trays with a safety seal and frozen to maintain the freshness and aroma of the freshly picked fruit.
Manufacturer Introduction
Have been in the industry for more than 60 years, Mazzoni Group is now the pioneer in the fresh and frozen fruits and vegetables chain. The production is supervised by food technologists and an innovative automatic system is also being applied for processing fresh fruit into ready-to-eat purée.