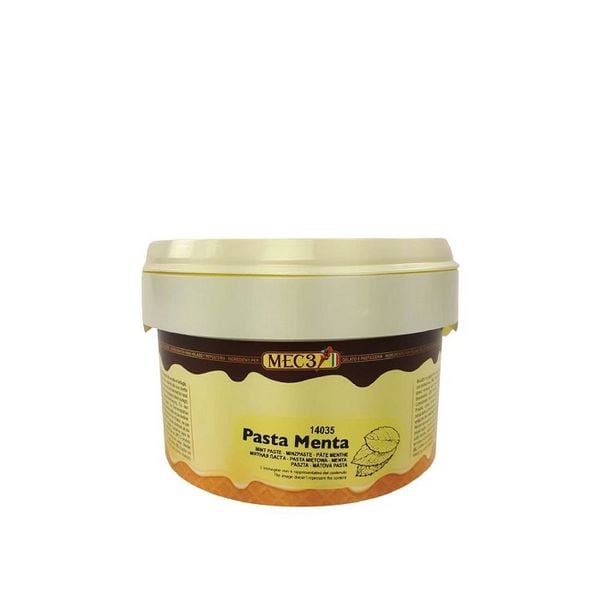 Applicants
Characteristics
A paste with a fresh and delicate flavour for delicious mint gelatos. Essential for display cabinets in summer, but also an original pairing for delicious tubs for eating in other seasons.
Manufacturer Introduction
For over thirty-five years, MEC3 has been an example of excellence, audacity, creativity and continuous research in the universe of ingredients and semi-finished products for artisan gelato and pastry making. Years of study and experimentation, to offer products that are always innovative and original, but always in the sign of craftsmanship, have made MEC3 the world leader and trendsetter in the reference market. A virtuous example of made in Italy.