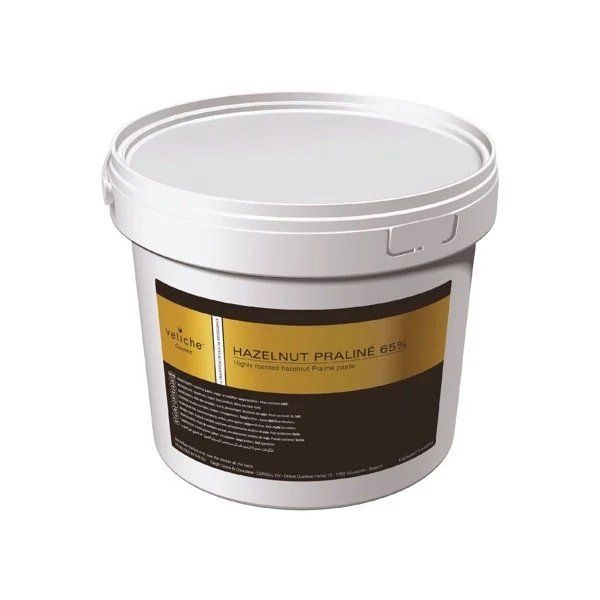 Hazelnut Praline 65%
Original:

Belgium
Brand:

Veliche Gourmet
Details:
Hazelnut praline 65%
Shelf life: 12 months
← Prev
Applicants
Cakes, chocolate tablets, desserts, mousses, pastries, pralines.
Characteristics
This deeply roasted hazelnut praliné paste offers a delicious nutty taste, without being too bitter or too sweet. The golden brown coloured paste has a smooth, silky texture that makes it easy to work with. What's more, it can be perfectly combined with Crispy Crunchies for pralines fillings and cake bases..
Manufacturer Introduction
Veliche™ Gourmet is a chocolate brand with a strong heritage in producing fine quality chocolate from the Kingdom of Belgium. Rich in character and complex in flavour, yet remarkably workable, Veliche™ Gourmet is dedicated to professional artisans.