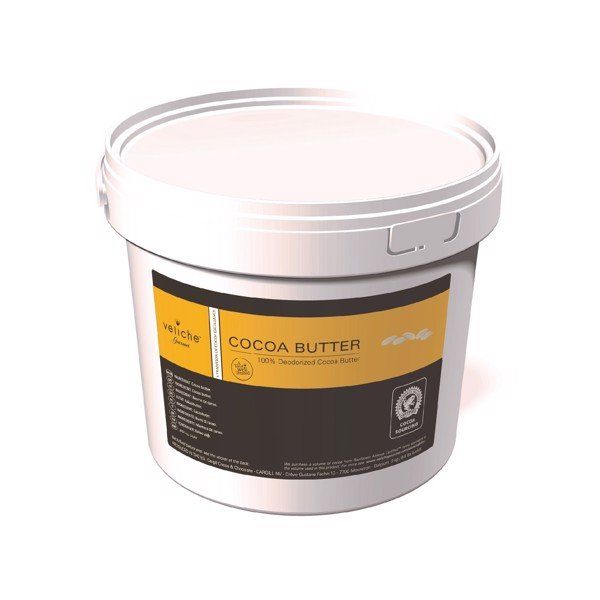 Applicants
Bakery products, desserts, ganache, ice cream, pralines.
Characteristics
Make your chocolate more fluid: Cocoa butter makes your chocolate more fluid so it's easier to work with. Because it is deodorised, it does not affect the flavour of your creations.

Great workability: Good viscosity and consistently sized 12mm dots mean that our cocoa butter is easily measured and works for all your creations.
Manufacturer Introduction
Veliche™ Gourmet is a chocolate brand with a strong heritage in producing fine quality chocolate from the Kingdom of Belgium. Rich in character and complex in flavour, yet remarkably workable, Veliche™ Gourmet is dedicated to professional artisans.