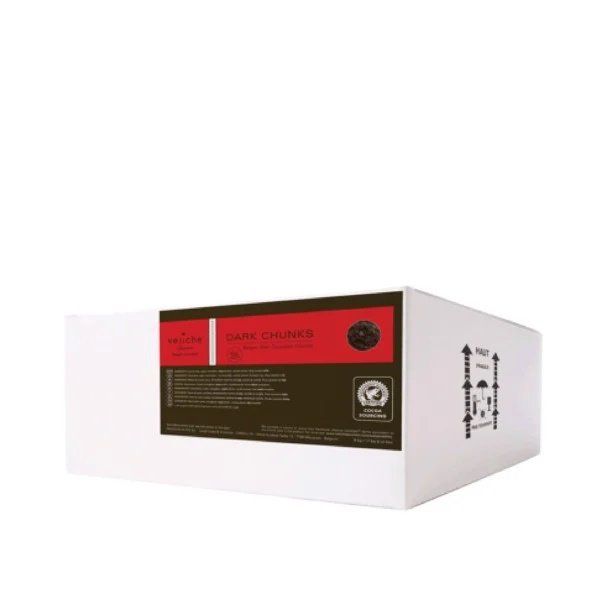 Applicants
Characteristics
Consistent flavour and shape: Our chocolate consistently delivers the same elevated quality your customers expect from you.

Pure, consistent & workable: Consistently sized 10mm chunks mean it's the perfect size to maintain a pronounced chocolate taste in your bakery creations.
Manufacturer Introduction
Veliche™ Gourmet is a chocolate brand with a strong heritage in producing fine quality chocolate from the Kingdom of Belgium. Rich in character and complex in flavour, yet remarkably workable, Veliche™ Gourmet is dedicated to professional artisans.