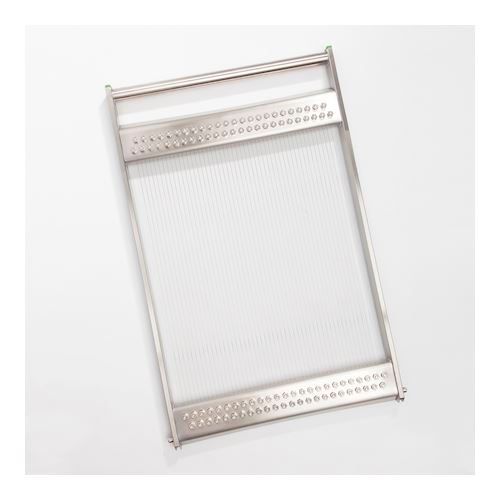 Application
Cutting Frame For Guitar Cutter is an essential tool for professionally cutting ganache, candies, cakes, petit candy, chocolates, marzipan, jelly, ice and other soft foods.
Characteristics
Inox frame for the cutting guitar cutter with a 5 mm base
Manufacturer Introduction
Chocolate World specializes in manufacturing polycarbonate moulds and equipment for the chocolate industry. Discover the world of Chocolate World to explore the variety of standard sizes and shapes not only for chocolate, but also for ice cream and confectionery.