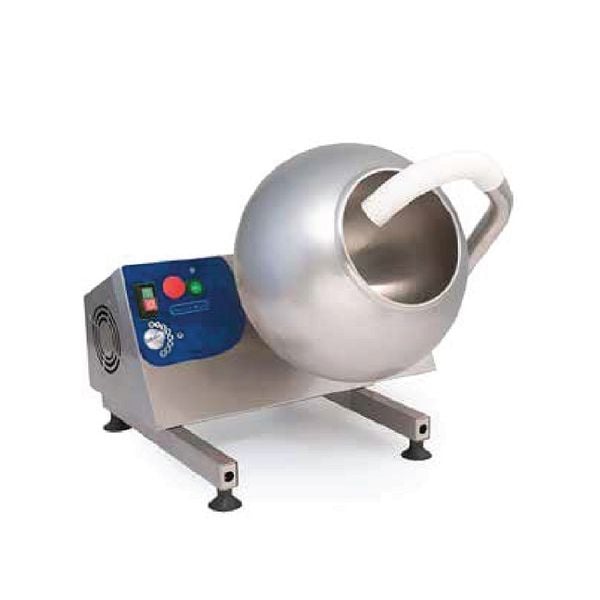 Application
The chocolate panning machines are designed specifically to simplify the task of coating products such as hazelnuts, almonds, pistachio nuts, pine nuts, coffee grains, etc. with chocolate.

The panning machine is ideal for small to medium-scale operations. The unit is completely manufactured out of stainless steel and is equipped with an effective and silent speed control.
Its compact size
Its unique bowl installation system
The panning machine is suitable for a variety of applications.
They are equipped with an integrated high-performance fan and hose that feeds filtered air into the bowl when wanted. The silicon cooling-air tube is (re-)movable to facilitate the processing of the product.
The bowl is easy to disassemble, interchangeable and easy to clean, also the filter of the cooling fan is washable.
Manufacturer Introduction
Chocolate World specializes in manufacturing polycarbonate moulds and equipment for the chocolate industry. Discover the world of Chocolate World to explore the variety of standard sizes and shapes not only for chocolate, but also for ice cream and confectionery.