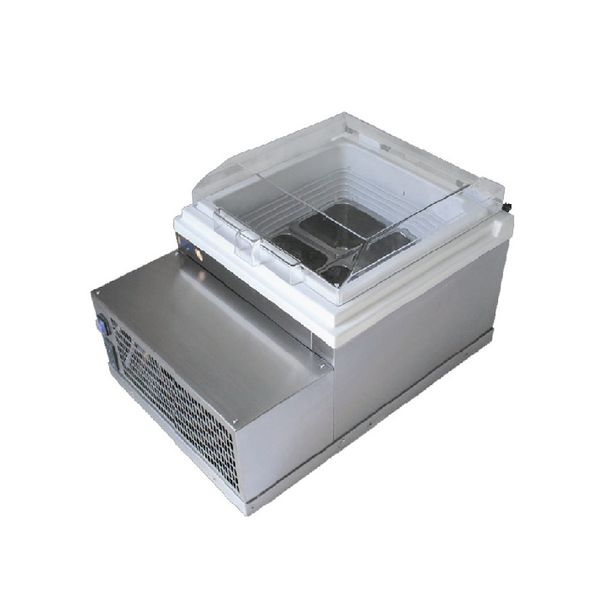 Cabinets For Scooping Gelato V410VFS
Original:

Italia
Brand:

Staff Ice System
Next →
Cabinets For Scooping Gelato V410VFS
Functions
Cabinets for scooping gelato.
Characteristics
Easy to use, clean and maintain
Be made from high-grade stainless steel, safe and friendly in the food environment.
Dimensions (WxDxH):495 x 706 x 439 mm
Weight: 24 Kg
Power W: 180 W
Volt/Ph/Hz: 208-230/60/1 or 115-60/1
Made in Italia
Warranty: 12 months
Manufacture Introduction
Born in 1959, Staff Ice System, is a focus on the market of cold equipment, whose production in 1984 was combined with the one of the gelato, pastry and catering machines' production. The search for reliability is the Staff Ice System's mission.
Staff Ice System is nowadays an international reality, recognised and appreciated thanks to the founder's passion, Antonio Gessaroli, and to the managing skills of the two sons Stefano and Massimo. The constant investment in research and development, in planning and finding the most modern design, with a special care always to the respect for the environment, have always been the company's philosophy. Operating and food safety, energy saving and competitiveness on the market, are at the focus of each design and has made of Staff Ice System the privileged speaker for anybody who work in the contemporary ice cream, pastry or catering field.