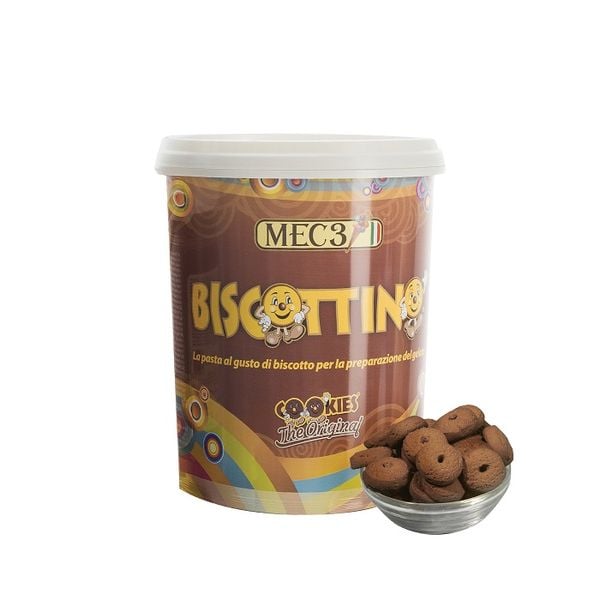 Applicants
Characteristics
A soft cookie paste, with the warm and unmistakable colour of egg shortbread biscuits, which transforms your gelato into a smooth cookie cream.
Cookies® a simple yet ingenious idea: few but carefully selected genuine ingredients.

Simple products prepared carefully with love and attenttion have made Cookies®, the most loved flavour in the gelato shop, for over ten years.

The secret of its success is thanks to the unique and original combination of the Biscottino® paste and a delicious variegate with pieces of crunchy shortbread biscuit, a mouth-watering embrace of traditional Italian shortbread biscuit, soft cocoa and hazelnut cream and irresistible cocoa flavour shortbread biscuit grains.
Manufacturer Introduction
For over thirty-five years, MEC3 has been an example of excellence, audacity, creativity and continuous research in the universe of ingredients and semi-finished products for artisan gelato and pastry making. Years of study and experimentation, to offer products that are always innovative and original, but always in the sign of craftsmanship, have made MEC3 the world leader and trendsetter in the reference market. A virtuous example of made in Italy.